A BlueCross BlueShield Mississippi Network Provider
Fair Park Counseling "Where Amazing Happens!"
Fair Park Counseling
"Where Amazing Happens!"

Tupelo MS Substance Abuse Intensive Outpatient Program By Fair Park Counseling
The Skinny on Tupelo, Mississippi's Community Intensive Outpatient Substance Use Disorder Program.

• 10 Weeks
• 3 Evenings Per Week
• Minimum of One Individual Session Per Week
• Drug Screen 3 Times Per Week for Accountability
• Psycho Education/Substance Use Disorder Education
• We Also Specialize in Treating Licensed Professionals Working in Healthcare, Education, and Legal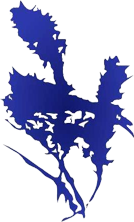 On the road to recovery, IOP plays an essential role for people who seek help with their addictions. It might be challenging for some patients who choose inpatient care in a hospital, clinic, rehab or any other facility. However, the kind of treatment offered might be of the highest level. But for people with obligations, it might not be as effective.
In some instances, you may have a family or work that need your commitments. Leaving for a substantial amount of time may be a very heartbreaking option to consider. IOP is usually the best alternative for people with such commitments. It allows you to receive your treatment as you stay at home at the same time.
The best candidates for IOP therapy are guaranteed a safe home environment. The package includes encouraging family members and friends to provide a healthy emotional and physical support system. If a patient lives in a neighborhood full of people who use drugs and alcohol, residential treatment is typically a suggestion. Such measures are taken to get the patient away from any form of trigger.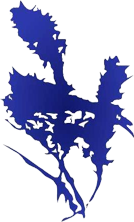 Should I Choose Inpatient

or Outpatient Treatment for Detox?
There are various addiction treatment programs which are split up into general types and modalities. Each type helps with addiction treatment options for substance use disorders and substance abuse treatment.
The first stage is often detoxification and medically managed withdrawal. In detoxification, the body clears itself of drugs. This method is used to manage acute and dangerous physiological complications of stopping the use of powerful drugs.
There may be side effects that come along with detox that stem from withdrawal. Detoxification is managed by medicines administered by specialized physicians in an inpatient treatment facility. This is also known as a medically managed withdrawal that helps in the withdrawal of opioids, alcohol, benzodiazepines, barbiturates, nicotine and other drugs.
Detoxification does not fully address other challenges such as social, psychological and behavioral issues related to addiction. Because of this, Fair Park Counseling highly recommends a documented drug and alcohol assessment. This helps us to properly qualify the referral for a drug addiction treatment best suited for the patient's needs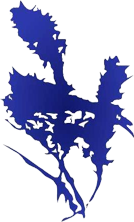 What Are Common Components
of Most Intensive Outpatient Programs (IOP)?
IOP is an essential line of treatment offered by licensed substance abuse and addiction professionals in various inpatient and outpatient settings.
Substance use disorder intensive outpatient programs are highly structured programs. IOP is recommended for patients who want to overcome their addictions under supervision of their therapists while still handling their daily commitments.
Intensive Outpatient Programs are a step down from inpatient residential programs. They offer a great opportunity to bridge the gap from an inpatient program back to re-entering society.
Patients who qualify for this program have made a tremendous step towards recovery. However, IOPs may vary based on where you get the services from. Some general core services offered include,
Individual and group therapy
Different behavioral therapies in all settings
Case management
Drug and alcohol levels monitoring
Education opportunities
Pharmacological tools
Mental health and medical treatment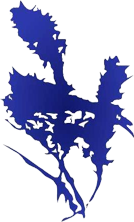 Fair Park Counseling Is A Community Leader

in the Field of Alcohol and Drug Services in Tupelo, MS
Fair Park Counseling's services, as part of our IOP program, help fight co-occurring issues.
Fair Park Counseling in Tupelo MS offers support and relief from behavioral health issues such as addiction, depression, and anxiety.
In some cases, family comes with its challenges. You might feel sick with anxiety. You may have a substance use disorder. Alcohol may present its own set of challenges for you. That's where we come in.
Our team of specialized IOP therapists will work with you to create a powerful care plan. We will help bring the best out of you to face your challenges with courage and might.
At Fair Park Counseling Tupelo, we believe substance abuse intensive outpatient programs can play a vital part in treating issues behavioral health. They are a continuum of care for alcohol and substance abuse problems
Fair Park Counseling Tupelo Offers the following services to assist our community.
We help our patients achieve a higher level of success through quality support services, diversity of settings, and consistent care. Services offered by our professionals help push the trend towards long term recovery. These services support relevant outcomes for patients within our peer support groups. Substantial reductions of drug and alcohol abuse between baseline and follow-up are consistently reported.

Fair Park Counseling Receives Endorsement from National Council of Alcoholism and Drug Dependence
of Northeast Mississippi, inc.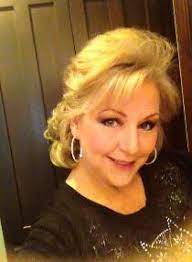 June 10, 2019
Endorsement: Fair Park Counseling, Tupelo, MS
As the Executive Director of the National Council on Alcoholism of Northeast MS, I am aware of the pervasiveness of alcohol and drug abuse and addiction in our community and our region. These issues are encountered on many levels by reputable, licensed therapists in our area.
I want to publicly endorse the Alcohol & Drug Therapists at Fair Park Counseling in Tupelo. If you or a family member need Alcohol and Drug Counseling the outpatient therapy services provided by Fair Park Counseling follows exacting, professional standards to provide the healing needed to start you or your loved one on the journey to recovery.
Dody Vail
ICADC, ICCS, APS, Executive Director/ NCADD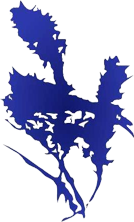 How Will Fair Park Counseling's Tupelo

Intensive Outpatient Services Help Me?
The American Society of Addiction Medicine and the National Institute on Drug Abuse both endorse intensive outpatient services and programs. IOP treatment comes with lots of benefits and treatment services. This outpatient recovery program facilitates patients who need extra monitoring in the process of recovery.
Household responsibilities maintained. This benefit makes the IOP stand out from inpatient services. An intensive outpatient program allows patients to manage and maintain their everyday lives as they complete their recovery phase. It can be very beneficial to people with children and family to look after while they get the continued support they need.
IOP treatment offers flexibility and freedom for patients who have demanding jobs or cannot afford full time daycare to watch over their children.
Strengthens Family Networks. IOP allows you to meet and spend time with your friends and family as part of the program and healing process. It is an excellent opportunity that IOP brings to help strengthen your relationship with friends and family through vital networking.
Privacy Guaranteed. Most patients feel ashamed of people knowing that they are recovering from addiction. You might feel embarrassed when your condition is disclosed. Admitting to recovery centers might hinder such patients from going on with the therapy. At Fair Park Counseling, our well-trained professional therapists ensure your privacy when you sign up for intensive outpatient treatment. It gives our clients the confidence to feel safe during their recovery.
Affordable Process. Affordability is another reason why this mode of treatment is chosen. It costs less money than inpatient treatment programs and services. Many patients tend to choose it instead.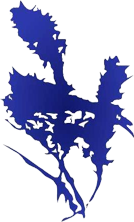 Beat your Addiction With Fair Park

Counseling's Intensive Outpatient Therapy Program
State auditing of the program confirms the work done through Fair Park Counseling's IOP. Our program facilitates groups that range from three to twelve patients each.
Each patient receives a minimum of one hour of individual counseling weekly. However, the group set up helps patients also learn how to relate with people in a sober environment. It might be challenging for you if you only feel comfortable around others when intoxicated.
While taking your therapy sessions in groups, you may feel inspired with people working through sobriety just like you. A group may bring out the essential lesson you can learn from.
We Know You Want To Get Back On Track, Right?

Our Experienced Therapists and Licensed Professional Counselors at Our Counseling and Wellness Center in Tupelo Are Here to Help You. Contact Us Today!