A BlueCross BlueShield Mississippi Network Provider
Fair PArk Counseling
"Where Amazing Happens!"
Fair Park Counseling Offers Top Rated Quality Parenting Classes Tupelo MS

Fair Park Counseling is pleased to offer parent education classes in Tupelo, MS.
At Fair Park Counseling, we believe in empowering you to be a better parent through positive parenting education classes and workshops for parents of children ages 5 – 12. Our parenting classes will enable you to build a harmonious home through positive interactions that foster growth on a foundation of love.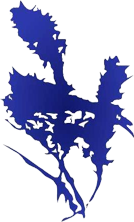 Parenting

Is Not For The Faint Of Heart
Parenting is one of the most challenging jobs in the world. Not only do you have to juggle multiple demands on your time, but you also have to deal with the challenges that come with raising a child or children. On top of that, if you have a child with intellectual or emotional disabilities, parenting can be even more challenging.
Fortunately, there are things that you can do to help make parenting easier. One of them is to take our parent education workshops. Our parent education workshops are designed to give you the tools that you need to manage a harmonious home and create positive relationships with your child(ren). In addition, our workshops will give you the satisfaction of knowing that you are raising children who will be successful in all areas of life.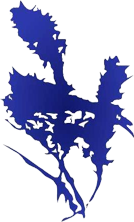 Positive Parenting:

The Key To A Successful Family
As parents, we want what's best for our children. We want our kids to be happy, healthy, and successful in all areas of life. But parenting is not easy, and it can be especially challenging if you have a child with intellectual or emotional disabilities. The good news is that positive parenting can be learned, modeled, and put into practice to help bring balance to your home and lay the groundwork for your children to be successful.
Our parent classes and education workshops in Tupelo are designed to give you the tools you need to manage a harmonious home, build amazing relationships with your child(ren), and create positive reinforcement that will help your children succeed.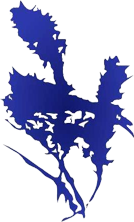 Parenting Classes

Do I RealLy Need Them?
My parents didn't take any classes and I turned out ok.
It's true that some people do manage to raise children without any formal assistance, but parenting classes can be a real benefit to you and your children. Our Parenting Classes provide a wealth of information and resources, as well as an opportunity for parents to connect with other parents who are going through the same challenges.
Parenting classes can also help you to develop better parenting skills. Whether you had great parents, didn't have great role models when you were growing up, or if you simply want to learn more about effective parenting techniques, then our Parenting Classes in Tupelo can be a great option for you.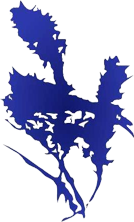 Curriculum:
What Will I Learn in Parenting Classes?
Our Parenting Classes in Tupelo will help you learn different techniques on how to deal with challenging behaviors, how to set rules and limits for your child, and how to discipline them effectively through positive reinforcement. In addition, parenting classes can provide you with support and advice from other parents who are going through the same challenges as you.
Some of the topics that we cover in our parent education classes include:

– The importance of positive reinforcement
– The importance of being consistent
– The importance of setting boundaries
– How to teach essential life skills
– Avoiding power struggles
– How to avoid using threats or punishment
– How to deal with manipulation
– Best practices to deal with tantrums
– Techniques for managing difficult behavior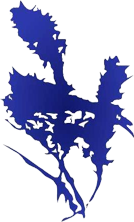 ARE YOU READY TO START YOUR JOURNEY TO POSITIVE PARENTING?

I'M READY TO START MY PARENTING CLASSES IN TUPELO MS
WHAT DO I NEED TO KNOW?
Our parent education classes are led by an experienced parent educator who is passionate about helping parents create positive and supportive environments for their children. We offer a variety of class times to accommodate your schedule.
Smash that call button below to learn more about our parent eduction classes and scheduled classes at our location at Fair Park Counseling on Main Street in Tupelo, Mississippi.
Why Should I Choose Fair Park Counseling For Parenting Classes in Tupelo MS?

Fair Park Counseling rates excellent for counseling services in Tupelo, MS. Our caring, Licensed Professional Counselors are accredited Marriage and Family Therapists, Substance Abuse Professionals, Master Addiction Counselors, Certified Drug and Alcohol Counselors, and we also have a Registered Nurse (RN) on staff. We have over 60+ years of combined experience helping parents like you and families like yours achieve the better life that we all are looking to live with our families. The staff at Fair Park Counseling is second to none, and we look forward to helping you on your journey to healing and recovery.

Contact us today to get started.