A BlueCross BlueShield Mississippi Network Provider

Fair Park Counseling Is Highly Regarded for Outpatient Substance Abuse Treatment Services in Tupelo, MS
Learn more about our Substance Abuse Treatment Services including Addiction Counseling, Alcohol and Drug Assessments and Referrals, Alcohol Counseling, Drug Counseling and Outpatient Therapy.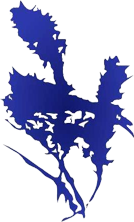 What Is Outpatient Substance

Abuse Treatment?
Outpatient Substance Abuse Treatment allows individuals in recovery to get the treatment that they need without having to live in a treatment facility. Some of the benefits of Outpatient Therapy for clients are spending time at the facility during the day and then returning home after participating in the treatment services that best suit their needs. This allows people to get help while still being able to honor their responsibilities and manage their home life.
Outpatient therapy programs typically last between one to three months, but the timeframe can vary depending on individual circumstances. Those who are new to recovery may need to come into the treatment facility daily when they are first starting out.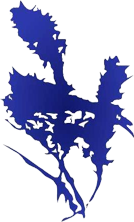 THE Role Of a Substance

Abuse Professional (SAP) iN yOUR tREATMENT
A Substance Abuse Professional (SAP) has the training and experience necessary to support people in recovery. Substance abuse professionals use a variety of skills and tools to empower clients to help themselves on their journey toward giving up unhealthy behaviors and coping mechanisms.
Substance abuse professionals have helped many people regain control over their lives. Having their knowledge and expertise at your disposal while you work to combat substance abuse can put you at a considerable advantage compared to attempting to face the battle alone. They can give you information about support groups and other resources that you may not have discovered on your own.
If you are struggling with physical addiction, our substance abuse professionals can provide you with resources and strategies that can make the detox process easier to cope with. If they determine that you need inpatient care, they can refer you to a facility with a proven track record and fill you in on what to expect.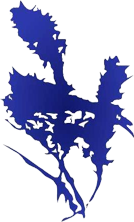 How Substance

Abuse Counseling Can Help You
Substance Abuse Counselors are licensed professionals that have a background in psychology, chemical dependency, and behavioral disorders. They work with individuals from a place of compassion to help them move forward into healthier, more productive lives.
Substance abuse counseling plays an integral role in the recovery process. It helps people in recovery to work through the mental and emotional aspects of substance abuse. This enables them to break the unhealthy patterns that have led them to abuse substances, which is a vital part of relapse prevention.
During substance abuse counseling, individuals will work with licensed professionals in a safe and supportive environment to develop a treatment plan that best suits their needs. Substance abuse counselors can also help those in recovery identify any comorbid psychological conditions that could be interfering with the recovery process. Substance abuse counselors take confidentiality seriously, which creates a safe environment for people to address the issues they need to work through.
Substance abuse counseling often includes the following: 
● Talk therapy
● Addressing root causes of addiction
● Developing healthy coping strategies
● Group and program recommendations to further assist the recovery procesA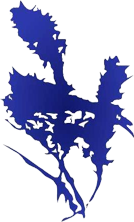 Alcohol and Drug
Assessments
Alcohol and Drug Assessments are an essential tool for determining which type of treatment will be the best fit for an individual's needs. Substance Abuse Treatment Professionals and Certified Alcohol and Drug Counselors use diagnostic criteria associated with various disorders to assess whether a person needs professional help.
It's important to know the difference between self-assessment tools and professional assessments given by qualified professionals that work within the realm of substance abuse treatment. Self-assessment tools for alcohol and drug use can be useful for those who are trying to understand their risk of developing an addiction, but they are by no means a replacement for a professional assessment.
However, if you use a self-assessment tool and find that you meet the majority of the criteria for addiction or dependency, it's likely in your best interest to seek the guidance of a professional certified alcohol and drug counselor to determine if you might need to begin a treatment program.
Assessment tools can also be useful if you suspect that a loved one may have an issue with alcohol or drug dependence. They can help you determine if it may be time for you to approach them about the possibility of getting treatment.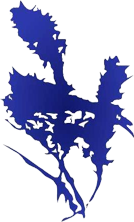 Substance Abuse Treatment

Why Should You Choose Fair Park Counseling in Tupelo, MS for Your Substance Abuse Treatment Needs Including Alcohol and Drug Counseling?
At Fair Park Counseling, you'll work with a team of compassionate and understanding counselors with over 60 years of combined professional experience. We have a proven track record of assisting individuals with regaining control over their lives.
Fair Park Counseling is highly regarded by the local community for our outpatient alcohol and drug counseling services. We offer comprehensive drug and alcohol assessments, referrals, and high-quality outpatient treatment services so that people can get the support that they need without having to sacrifice their day-to-day responsibilities and obligations.
Our office is conveniently located and easily accessible. We understand that many clients value discretion, which is why we have designed a private entrance for our clients to use.
We strive to assist individuals and families with reaching their goals. Through our proven methods and techniques, we have a successful track record of helping our clients get the results that they need to live healthy lives. If you're looking for addiction recovery services in the Tupelo area, our team of experts is ready to assist you on your journey.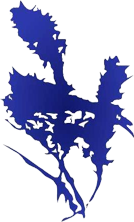 Outpatient Alcohol Treatment

& Alcohol Counseling
Depending on the individual's unique circumstances, outpatient alcohol treatment may or may not be appropriate. The withdrawal symptoms from alcohol carry more physical risks than some other substances. If they aren't dealt with properly, these symptoms can even become life-threatening.
For this reason, those who have physical addictions to alcohol are often advised to seek around-the-clock medical supervision, which is only obtainable through inpatient treatment. Inpatient treatment also guarantees the psychological support that is often necessary for overcoming the mental barriers that come along with detoxing from alcohol.
However, if your alcohol abuse is in the early stages, and you have not yet developed a physical addiction, Outpatient Treatment may be the way to go. Outpatient Alcohol Treatment is an excellent option for those who want to put an end to their binge drinking before it escalates. Upon entering an outpatient treatment program, you will be given an alcohol assessment by a certified alcohol and drug counselor or substance abuse professional to determine whether medications may be needed to reduce the anxiety and the severity of symptoms that come along with detoxing from alcohol.
We Know You Want To Get Back On Track, Right?

Our Experienced Therapists and Licensed Professional Counselors at Our Counseling and Wellness Center in Tupelo Are Here to Help You. Contact Us Today! Contact Us Today!