A BlueCross BlueShield Mississippi Network Provider

Learn Why Fair Park Counseling Is Highly Regarded For Marriage Counseling Tupelo MS.
Are you worried about the future of your marriage?
Are you worried that your relationship won't last?
Is communication non-existent or argumentative?
Has your marriage been affected by infidelity?
Are you looking for Marriage Counselors in Tupelo, MS?
You can stop searching for a "marriage counselor near me." Rest assured that you are at the right place. Fair Park Counseling In Tupelo MS Offers Relief From Marriage and Interpersonal Relationship Difficulties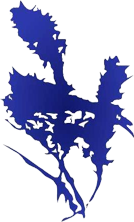 Understanding
Conflict Resolution In A MArriage
Conflict is natural in any interpersonal relationship, including marriage. When different personalities are inhabiting the same space, there are bound to be areas of struggle. Family, work, money, and other sources of stress can all contribute to the occasional or ongoing conflict in a home. This is normal and does not have to signal the end of your marriage
The goal of marriage counseling is not to remove all conflict. Instead, the counselor works to help you discover the sources of conflict in your relationship and to learn the best way to handle it when it arises. Once a couple can identify the triggers in their relationship, they can be proactive in avoiding some recurring difficulties. Having the tools to navigate conflict resolution in marriage in a healthy way can help your marriage stay on track and allow the relationship to grow.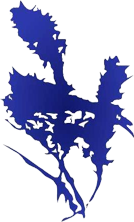 How Long Should
Marriage Counseling Last?
As with any therapy or counseling, there is no one size fits all solution for every marriage. Each couple's situation is unique and demands an individualized plan from the counselor. In general, however, you can expect the following benefits and resources from marriage counseling:
A chance to list the concerns you have about your relationship
Reassurance that the counselor is listening to both individuals equally
Questions from the therapist that will dig deep into conflict sources and triggers
A fair and neutral atmosphere in which to discuss problems and issues
Non-judgmental assessment of the relationship's needs
Each session will include time for both parties to talk and share frustrations, hopes, and worries. The therapist may give you assignments to do on your own to help guide the next session and to assist you in finding the root of the conflict and responding to it in a healthy way.
Most of the time, marriage counseling sessions include both partners and generally last 75 to 90 minutes for couples therapy and marriage counseling on a weekly basis.
Occasionally, however, one person will not participate, and the therapist will work with the person who is willing to do so. These sessions generally last 50 to 60 minutes.
Although progress may be slower in this situation, the time with the counselor is still worthwhile and can help you gain clarity about your relationship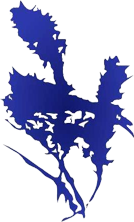 Who Can

Benefit From Marriage Counseling
Anyone who wants help navigating their marriage relationship can take advantage of marriage counseling. This therapy is not reserved solely for relationships that are in trouble. Counseling is appropriate for many different couples in a variety of situations. 
Some couples want to work on their communication skills before significant problems arise. Some want guidance and support as they navigate big life changes, such as the arrival of a baby. Many couples seek help to repair damaged trust in the relationship due to infidelity or addiction experiences. At times, couples come in together when one partner is working through abuse and trauma issues that are impacting the marriage. And some couples have made the decision to separate or divorce and are seeking help with that process and transition.
Marriage counseling can support you and help you resolve anything that creates worry or anxiety in your relationship. And it can be used proactively as well, to head off concerns that could grow into problems that damage the marriage. Therapy will benefit you if you find that:
You don't feel heard in your relationship.
You and your partner argue frequently.
You feel like there is no compromise in the marriage.
You feel worried about the future of your marriage.
You wonder if your relationship will last.
You feel like you aren't communicating well together.
Counseling can address all of these concerns and more. And for couples who are engaged, premarital counseling is a wonderful option as well. It helps the partners build strong communication and conflict resolution skills before the marriage even begins.,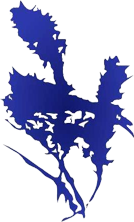 Does Marriage
Counseling Really Work?
Yes, it does. One of the questions we often hear is "can counseling really save a marriage?"
When couples are ready to seek help and are willing to do the hard work of learning to communicate and compromise effectively, they see incredible results.
Our couples therapists and marriage counselors in Tupelo can't do the work for you, but they can provide the framework, set the expectations, and guide the conversations in each session to be authentic and productive. They can help both partners dig down to uncover the roots of their conflicts. 
Our Tupelo Marriage Counselors will be able to teach you the words to use as you navigate problems that arise. They will help you identify the triggers and frequent offenders in both partners' behavior. This awareness allows you to be proactive in your marriage so that you can stop many problems before they even begin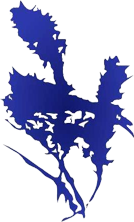 Why Should You Choose Fair Park Counseling for your Marriage Counseling Tupelo MS?
At Fair Park Counseling, we believe that if a couple seeks marriage counseling, they are already stepping into their power to heal the relationship. They are showing a willingness to grow and strengthen their partnership, and there is much they will be able to accomplish with that mindset.
Our therapists are proud to serve their community in Tupelo, MS. With over 60 years of combined experience, the Fair Park team is highly-qualified to support you and your marriage. We offer a variety of therapeutic avenues, including Cognitive Behavior Therapy (CBT), Gestalt Therapy, and Family Systems Theory.
Fair Park Counseling therapists in Tupelo offer an integrative approach to marriage counseling. They recognize that there is no one-size-fits-all approach and seek to work with couples in a way that is most effective for their unique situation. They will work with you to uncover problems, set goals, and work toward a resolution. 
If you are ready to seek help and support for your marriage, reach out to the team at Fair Park Counseling. Our expert staff is honored to walk this journey with you.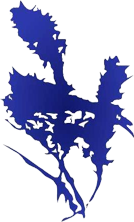 Relationships are a crucial part of a healthy life. But that doesn't mean they are always easy. And marriages are no exception. Building, maintaining, and repairing a marriage all take a lot of work and dedication.
At times, trying to do all that work on your own is too much for a couple. It can feel overwhelming, exhausting and confusing. Choosing to work with a licensed professional Marriage Counselor in Tupelo MS gives you access to relationship experts who can walk alongside you in this process.
We Know You Want To Get Your Marriage Back On Track, Right?

If You Are Looking for Marriage Counseling Tupelo MS, Our Experienced Therapists and Licensed Professional Counselors at Our Counseling and Wellness Center in Tupelo Are Here to Help You. Contact Us Today!